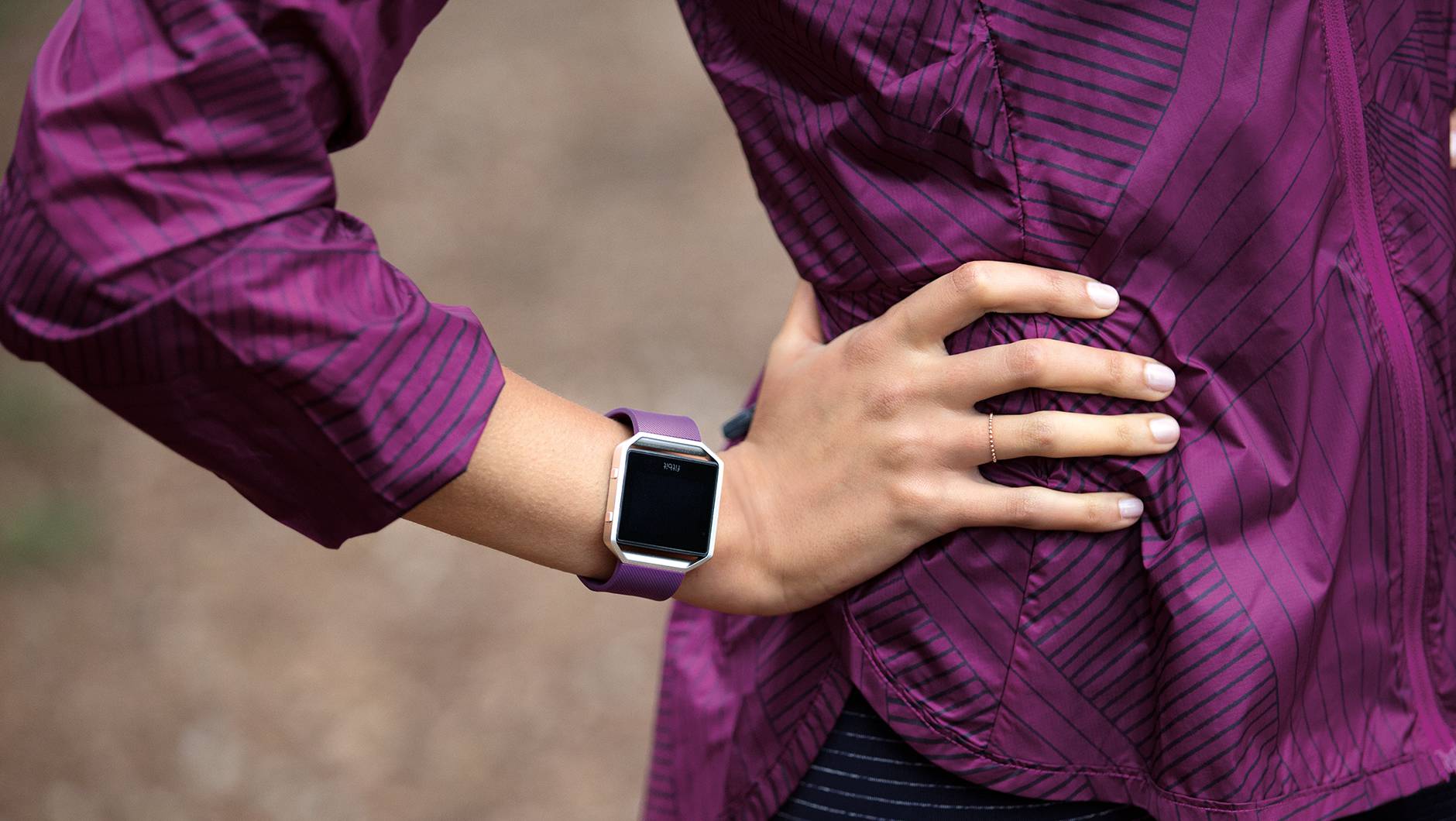 Around the time we decided to start becoming more active, I had not worn my Fitbit Charge for probably a few months. Much earlier in the year, the plastic had started peeling away from the electronics portion, and I had taken it off and mostly forgotten I owned it. I decided to follow up on whether my device was still covered by the warranty. It turns out that it was, and they promptly sent me a new Charge. Easy peasy!
My husband also decided to call in his warranty, and it turns out his was just past the year warranty. When they inquired why he had called so late, since he had the same problem (and his started peeling long before mine did), he let them know how it helped him track how many steps he took when he was initially recovering from his injury. I guess when they realized we were such fans of their products and that my husband was a Navy Veteran, they offered to replace his device anyway and also provided him with a 25% coupon so that he could upgrade in the future.
At this point, we were blown away by how sincere and personable our customer service representatives were. During both of our encounters, the reps were knowledgeable, talkative, and helpful. The best part of our experience is how they supported our goals, and seemed to genuinely want Jeff to continue improving his mobility journey.
After our new Fitbit charges arrived, Jeff opened his right away. The 25% off coupon kept drawing my attention though, and we agreed that I could use the promotion to purchase a birthday upgrade for myself. After much research, I opted for the Blaze, since I am not a runner and I did not feel like I needed the built in GPS, but wanted a little more features beyond just the HR.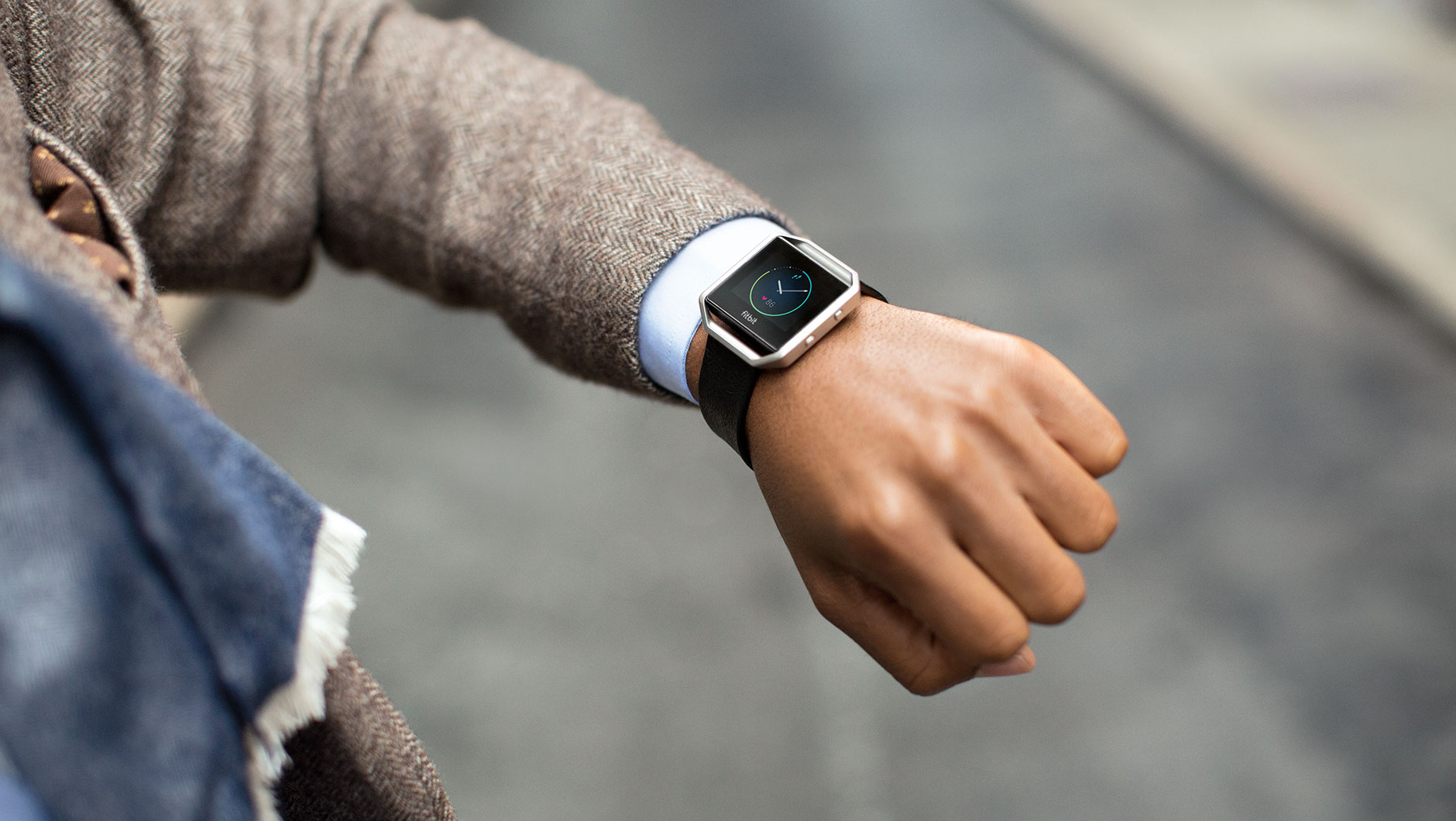 When the Blaze arrived, I was positively a-giggle with all of the neat built-in features. I love the exercise tracking and having my HR stats a tap away. The facial recognition feature (known as Quick View) is also neat, but I opted to turn it off since it eats through the battery life. The same goes for text and call notifications, and as a clinician, I find these to be distracting while in session anyway. Another great feature is the FitStar, which can guide you through workouts when you don't have a lot of time for a dedicated routine. My only true gripe is charging set-up, because you pop the tile out and put it into a little USB charging box. However, it enables me to change out my frames and wrist bands, which is great for my job and current activity level.
Another shout-out I have to give Fitbit has to do with their trouble-shooting department. The button on my original frame came loose within the first week, and so I could no longer use the single left button. Not wanting to have to function on tapping or Quick View alone, I gave them a call to see what I could do. After walking me through a self-assessment, they offered to send me a silver wrist band for free. Not just a frame, an entire wrist band, which they retail for $99 on their website. At this point, I was just astounded. I felt like the company was bending over backward to ensure my optimal experience. The band I received was elegant and perfect for work, especially since I enjoy the chunky, boxy appearance of the Blaze, which is designed with a more masculine aesthetic.
By this point, Jeff was so smitten with the Blaze that we started keeping out eyes peeled for deals. Thankfully, the local Navy Exchange was selling one for half the price (open-box deal), and we snatched it up. We paid the Fitbit feels forward by gifting his Charge to a friend of our also restarting her fitness journey. My old Flex (which was purchased from Costco years ago) was gifted to my sister so she could participate in challenges with us. This thing is still chugging along happily without issue, which I think speaks volumes for the hardiness of the Flex. Now we just have one more Charge waiting patiently to be gifted. Hello, holidays! We even hung onto our old Charges, just in case we need a back-up or if someone wanted to give it a go round. No takers yet, but all in due time, I imagine.
Overall, we are really pleased with our Fitbit customer service experiences, and we have been spreading our goodwill wherever we can when we hear friends and family encountering issues with their products. For example, a coworker was also able to obtain a replacement because her device, a Charge HR, was developing an ominous, tumorous bubble. So while the product quality may only be as good as its warranty duration, Fitbit seems to wholeheartedly honor it, as well as the occasional outlier if it is for a good cause. For this reason, we will be return customers and unofficial brand ambassadors.
If you have a Fitbit, how would you rate your experience?